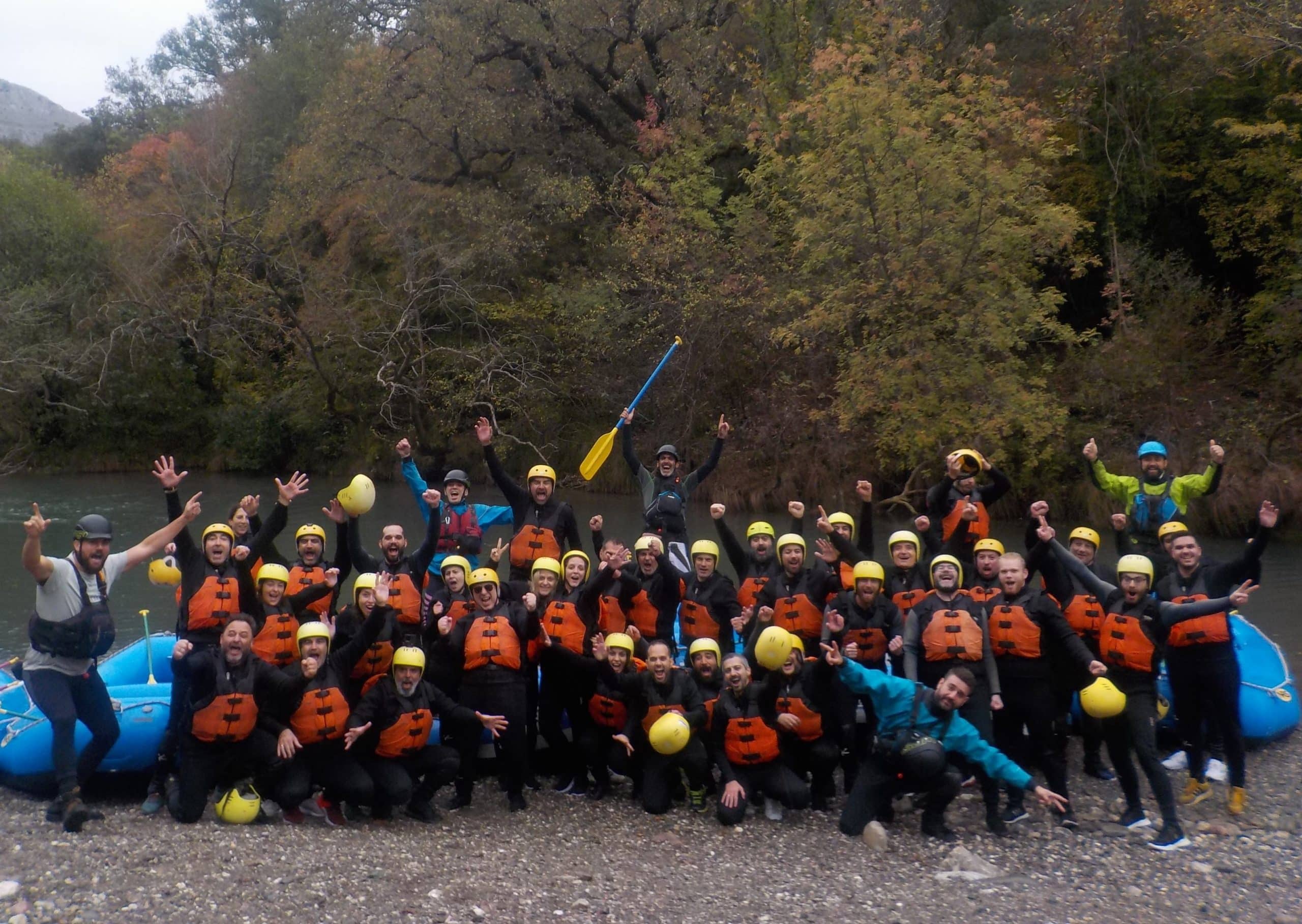 ⏱️𝗧𝗶𝗺𝗲 𝗶𝘀 𝗹𝗶𝗸𝗲 𝗮 𝗥𝗶𝘃𝗲𝗿🌊 -📍𝗟𝗼𝘂𝘀𝗶𝗼𝘀 – 𝗔𝗿𝗸𝗮𝗱𝗶𝗮 📅𝟭𝟮-𝟭𝟯.𝟭𝟭.𝟮𝟬𝟮𝟮
🧨What a weekend it was! A 2day event full of celebration🥳 and adventure🚣 it was all we needed to celebrate our 25years of simplyfing digital challenges in the Greek and Cypriot market!
We got wet💦 more than it should be…we may have drunk🥂 a little bit more to celebrate🎉 our birthday🎂 anniversary…but for sure we did in our way …the #Pylonee way💪!
What a #Pylonee 🧬needs in this endless #journey🚀 is to 👇
🟠#CommunicateOpenly – 🟠#SupportEachOther – 🟠#ListenLearnExperiment – 🟠#DeliverAsPromised
#Pylonees in action🎯 ! – ✳️All we need is … our values… ✳️
🎈…𝘄𝗲 𝘁𝘂𝗿𝗻𝗲𝗱 𝟮𝟱…🎈 🥂 𝗖𝗵𝗲𝗲𝗿𝘀 𝘁𝗼 𝘁𝗵𝗲 𝗻𝗲𝘅𝘁 𝟮𝟱𝘆𝗲𝗮𝗿𝘀 ! 🥂