Athens, 17 March 2022 – Pylones Hellas, a provider of advanced IT solutions to medium and large enterprises, with presence for more than 25 years in Greece, Cyprus and the wider region of South-eastern Europe as IT systems & cybersecurity Integrator, awarded in the recognized Cyber Security Awards 2022 which was organized by Boussias Communications, with 2 Golds awards for the provision of advanced cybersecurity solutions implemented for its customers KONKAT SA and Alassia NewShips Management Inc..
The company participated in the Cybersecurity Awards by submitting its nominations in the categories "Best Cybersecurity Solution –
Identity and Access Management Solution & Services" and "Best Cybersecurity Project – Maritime Sector" with the projects " Zero trust begins with secure access to all apps " in KONKAT SA and " CyberSecurity OnBoard "at Alassia NewShips Management Inc. respectively.
 Zero trust begins with secure access to all apps
The solution implemented in the technical and construction company KONKAT SA, concerned the implementation of a fast, easy but mainly functional way of replacing the most non-maintainable technology of the company, in order to provide safe, upgraded and centralized access to its staff. These requirements were achieved with the integration of the BIG-IP APM (Access Policy Manager) platform of F5 by Pylones Hellas. The BIG-IP APM solution is a complete platform, which offers an organization a central point of user authentication and access to internally protected resources, so that all possible access needs are met, both on-premises and in the cloud!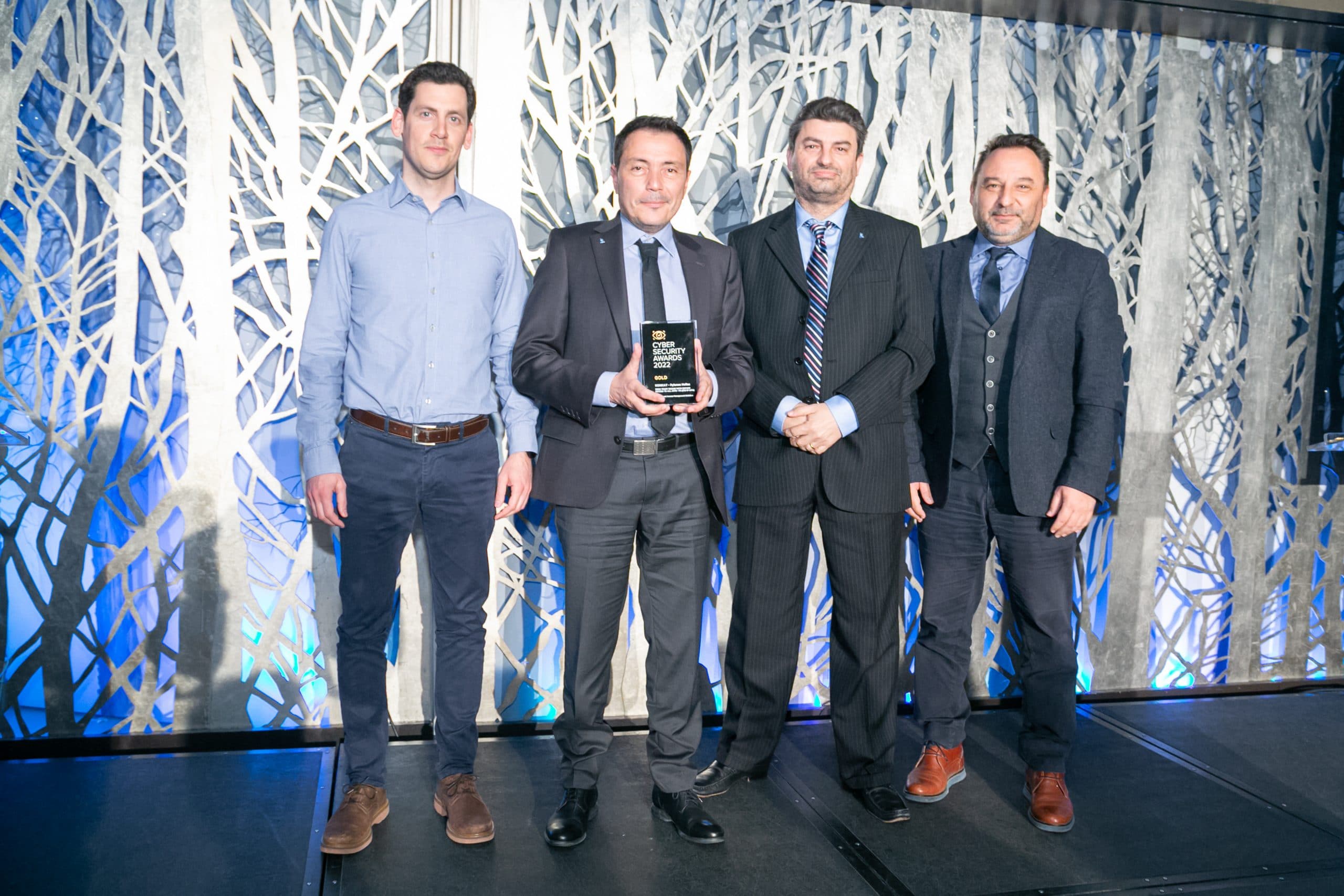 CyberSecurity OnBoard
The solution implemented for Alassia NewShips Management Inc., one of the largest Greek shipping companies, was the "Cybersecurity Onboard" solution. This specialized solution is based on the combination of new generation firewalling technologies and Palo Alto Networks Cortex XDR (Extended Threat Detection and Incident Response). The combination of the above protection mechanisms, both at the installation level and at the management level, ensured the optimal protection of the infrastructure of Alassia NewShips Management Inc. At the same time, they enabled the company to have full visibility and supervision, using specialized central management tools.
Mr. George Linardakis, Sales Manager of Pylones Hellas, stressed about the awards: "Our distinction at the Cyber ​​Security Awards is another proof that we are a company with vision, capabilities, state-of-the-art solutions, but mainly human capital that can meet the current modern digital challenges of our customers. At the same time, we are very proud to award two of our most important clients, KONKAT SA and Alassia NewShips Management Inc., for the projects we have implemented together, in the context of their digital transformation journey".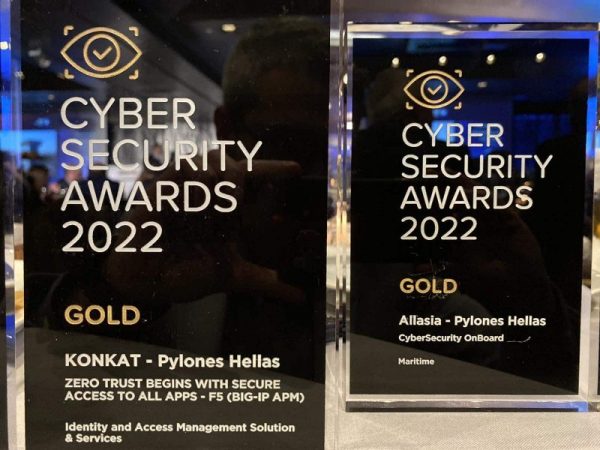 About Pylones Hellas
Pylones Hellas, member of the Cypriot group P.M.Tseriotis Ltd, is active for more than 25 years in the field of digital technologies and internet security. The company combines the services of both IT systems integrator and IT cybersecurity integrator, consisting a pioneer IT provider for the Greek market. Based on three significant pillars Security, Optimization and High Availability, Pylones Hellas provides cutting-edge technology solutions, on any scale, in multiple demanding sectors such as Telecommunications, Hotels, Financial institutions and companies that base their business on the Internet, while continuing updating its customers' Information Technology Infrastructure, to provide, in turn, a high level of digital services to their customers.
Pylones Hellas are cooperating as partners with F5, AWS, HPE, IBM and Microsoft offering numerous solutions in areas such as security, wired and wireless networks, storage, business critical systems, datacenters and cloud.
For more information please visit: www.pylones.gr | LinkedIn | Facebook Page | YouTube
About Okta, Inc.
Okta is the leading independent identity provider. The Okta Identity Cloud enables organizations to securely connect the right people to the right technologies at the right time. With more than 7,000 pre-built integrations to applications and infrastructure providers, Okta provides simple and secure access to people and organizations everywhere, giving them the confidence to reach their full potential. More than 14,000 organizations, including JetBlue, Nordstrom, Siemens, Slack, Takeda, Teach for America, and Twilio, trust Okta to help protect the identities of their workforces and customers. For more information, visit www.okta.com.
For more details, please contact:
Mr Alexandros Vafeiadis: Marketing & Communication Office Τel. 210-7483700 | Fax 210-7480196 | E-mail: avafeiadis@pylones.gr.
DOWNLOAD PDF