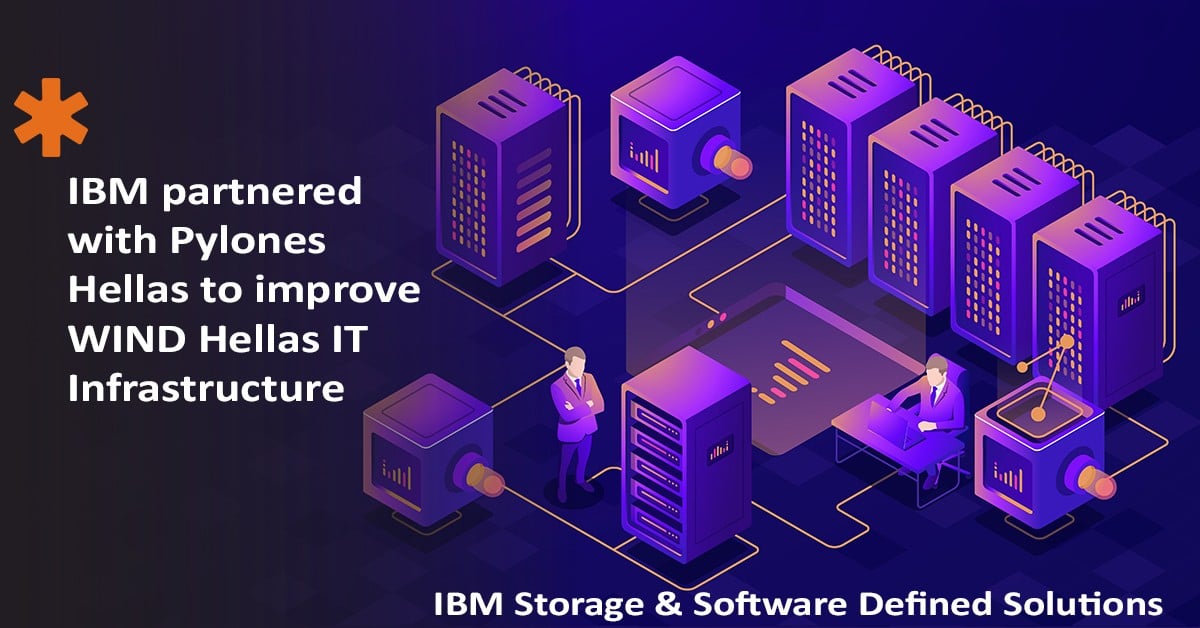 Pylones Hellas in partnership with IBM undertook a major project, targeting to improve computer infrastructure performance and reduce power consumption by utilizing IBM Storage and Software Defined solutions across all WIND Hellas systems.
The implementation of the highly complex project had a duration of 7 months and the transition to new technologies was absolutely successful, ensuring the smooth operation of the applications using specialized tools and techniques.
With the Software Defined Storage solution chosen by WIND Hellas – utilizing IBM Spectrum Virtualize, the IBM Vitrual Storage Center and IBM Flash Storage – implemented in collaboration with Pylones Hellas, has seen an improvement in the performance of Servers by 50% -70%, capacity savings using real-time compression techniques, while storage management time decreased by 80%. Furthermore, the data transfer rate from Storage to the systems has increased at least twice.
At the same time, the immediate response to the company's new business needs was achieved. Data Center is expected to save space by 80% compared with the old system, a 65% reduction in energy consumption and a total cost reduction of € 3.3 million over a five-year period.
The significant business benefits derived from this solution include increasing storage performance, improving user satisfaction through a simplified and unified environment, increasing user productivity, and improving application performance. Additionally, the total cost of acquiring, maintaining and managing the storage infrastructure is reduced through ease of use.
DOWNLOAD PDF