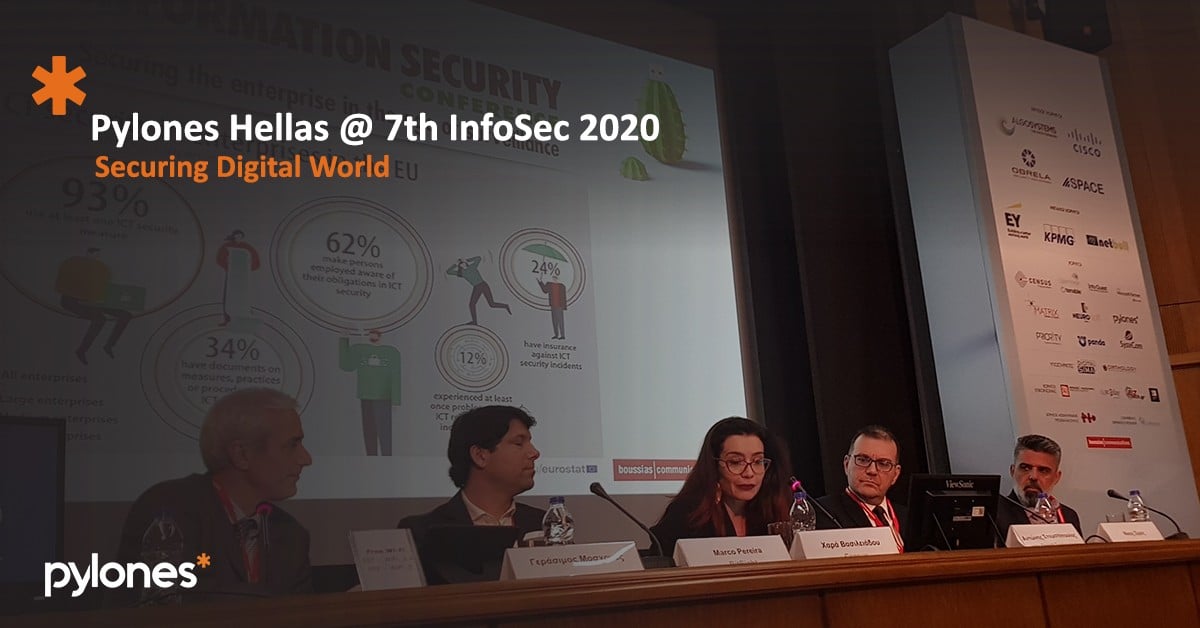 Athens, Greece – 20 February 2020 – Pylones Hellas, a provider of advanced IT solutions to medium and large businesses, with a long presence of more than 20 years in Greece, Cyprus and the Balkans, proudly participated as a Sponsor at the 7th Information Security Conference, held on February 19, at Eugenides Foundation.
Information Security Conference which was held for seventh consecutive year, groups ideas and interactions into the major issues related to cyber security, presenting key trends and best practices in the field of digital security. The conference was attended by over 300 senior executives (C – Level, Senior Management), CISOs and CIOs from the largest companies in the country.
Pylones Hellas participated in the "Interactive Panel with distinguished Cyber Security Experts", discussing digital transformation issues, Disaster Recovery Plans, Passwordless Authentication, cloud security, WAF and DDoS solutions.
Mr. Nikos Simos, Technical Director of Pylones Hellas focused on digital security issues such as phishing and how modern security solutions with the new FIDO (Fast Identity Online) standard, based on Public Key Cryptography, can be a secure option to deal with it.
Furthermore, mr. Nikos Simos mentioned solutions that can contribute to security, given that digital transformation has exploded in both web applications and APIs. Finally, he pointed out the need of provisions and regulations to monitor infrastructures in organizations both on premises and cloud based in order to immediately perceive applications and APIs (Application Programming Interfaces). In addition, outlined ways in which businesses can stay secure by implementing and simplifying the applications they manage.
Pylones Hellas offers digital cyber security solutions and applications that allow businesses to dramatically improve and secure their interaction with customers and partners.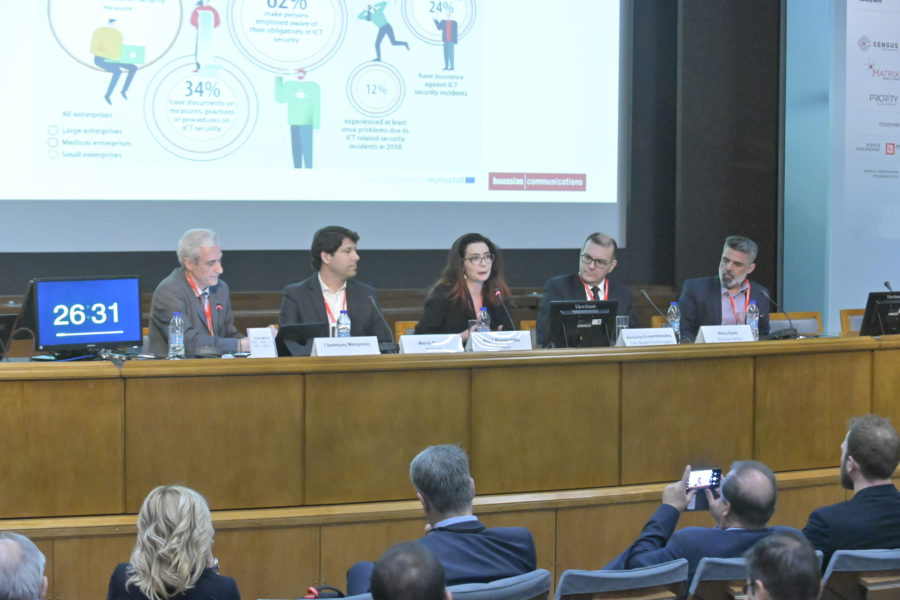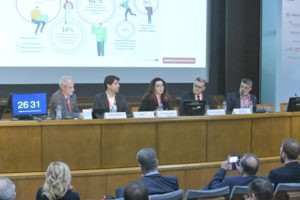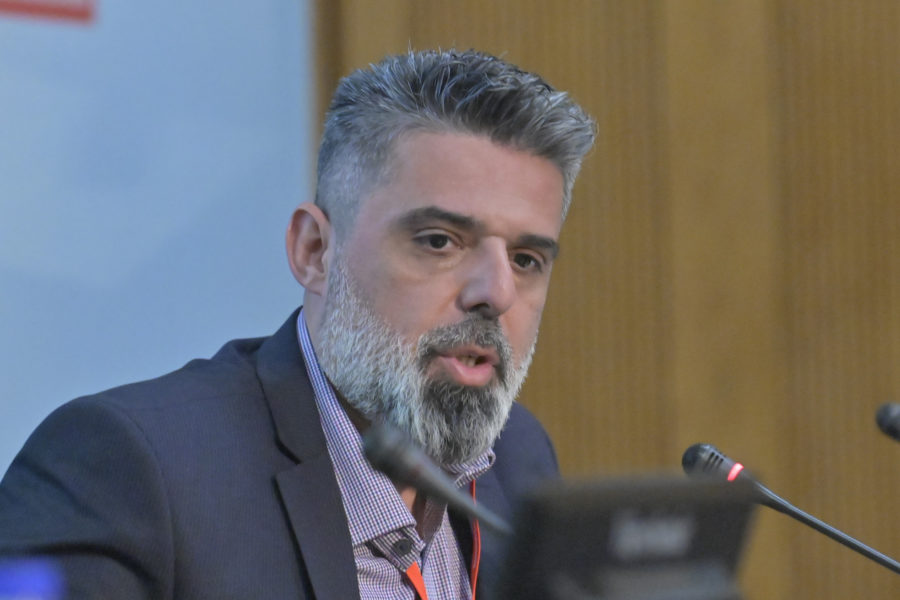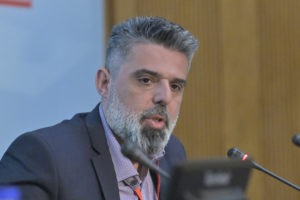 About Pylones Hellas
Pylones Hellas, member of the Cypriot group P.M.Tseriotis Ltd, is active for more than 20 years in the field of digital technologies and internet security. The company combines the services of both IT systems integrator and IT security integrator, consisting a pioneer IT provider for the Greek market. Based on three significant pillars Security, Optimization and High Availability, Pylones Hellas provides cutting-edge technology solutions, on any scale, in multiple demanding sectors such as Telecommunications, Hotels, Financial institutions and companies that base their business on the Internet, while continuing updating its customers' Information Technology Infrastructure, to provide, in turn, a high level of digital services to their customers. Strategic partners of Pylones Hellas are F5 Networks, HPE, IBM and Microsoft offering numerous solutions in areas such as security, wired and wireless networks, storage, business critical systems, datacenters and cloud. For more information please visit: www.pylones.gr | LinkedIn | Facebook Page | YouTube
For more details, please contact:
Mr Alexandros Vafeiadis: Marketing & Communication Office Τel. 210-7483700 | Fax 210-7480196 | E-mail: avafeiadis@pylones.gr.
DOWNLOAD PDF