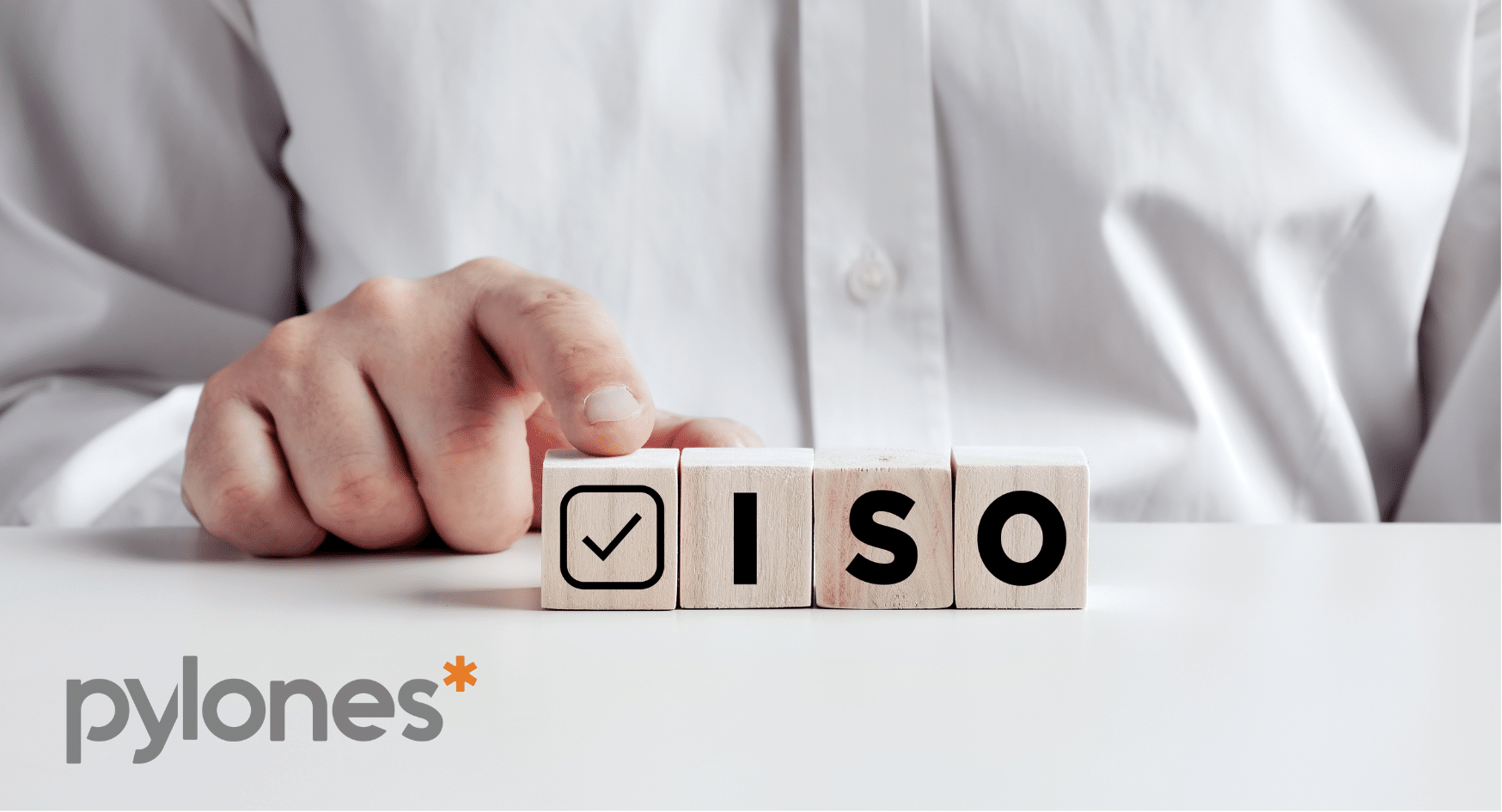 Athens, 21 March 2023 – Pylones Hellas, a provider of advanced IT solutions to medium and large enterprises, with a presence for more than 25 years in Greece, Cyprus and the wider region of South-eastern Europe as IT systems & Cybersecurity Integrator, is proud to announce that has been certified with ISO 22301:2019 that applies Business Continuity Management System, following the inspection process of TÜV AUSTRIA HELLAS, the country's leading independent audit firm.
Pylones Hellas has placed significant importance on ensuring the quality of its services for the past 25 years. The ISO 22301:2019 certification obtained by the company is a testament to its ability to maintain business continuity and deliver products and services even in the event of catastrophic incidents such as natural disasters or human-made disasters.
This certification is crucial because it provides assurance not only to Pylones but also to its current and potential customers that the company's operations can continue in the event of catastrophic events, such as natural or human-made disasters.
Pylones Hellas has obtained several certifications to ensure the quality of its services, including ISO 9001:2015 for Quality Management System implementation, ISO 27001:2013 for Information Security Management System requirements, and ISO/IEC 20000-1:2018 for IT Service Management System.
"Pylones Hellas ensures compliance with relevant standards, legislation, and regulations, including the application instructions for all its activities, through this certification. The company sets strategic goals for business continuity, which it has the necessary resources to achieve and regularly monitors and evaluates them for continued suitability, to serve those who trust it." says Mr. Emmanuel Netos, CEO of Pylones Hellas.
About « ISO 22301»
By obtaining the ISO 22301 certification, a company ensures that it has a reliable system that effectively manages risks from various activities and assesses the impact of these risks. Implementing ISO 22301 requires defining organizational policies to prevent incidents that may cause disruptions and malfunctions in business operations, as well as allocating technical and other resources to enable continuity and recovery in the event of a disaster.
About Pylones Hellas
Pylones Hellas, member of the Cypriot group P.M. Tseriotis Ltd, is active for more than 25 years in the field of digital technologies and internet security. The company combines the services of both IT systems integrator and IT security integrator, consisting of a pioneer IT provider for the Greek market. Based on three significant pillars Security, Optimization and High Availability, Pylones Hellas provides cutting-edge technology solutions, on any scale, in multiple demanding sectors such as Telecommunications, Hotels, Financial institutions and companies that base their business on the Internet, while continuing to update its customers' Information Technology Infrastructure, to provide, in turn, a high level of digital services to their customers.
Pylones Hellas are cooperating as partners with F5, AWS, Okta, Checkpoint, HPE, IBM and Microsoft offering numerous solutions in areas such as security, wired and wireless networks, storage, business-critical systems, data centers and cloud.
For more information please visit: www.pylones.gr | LinkedIn | Facebook Page | YouTube