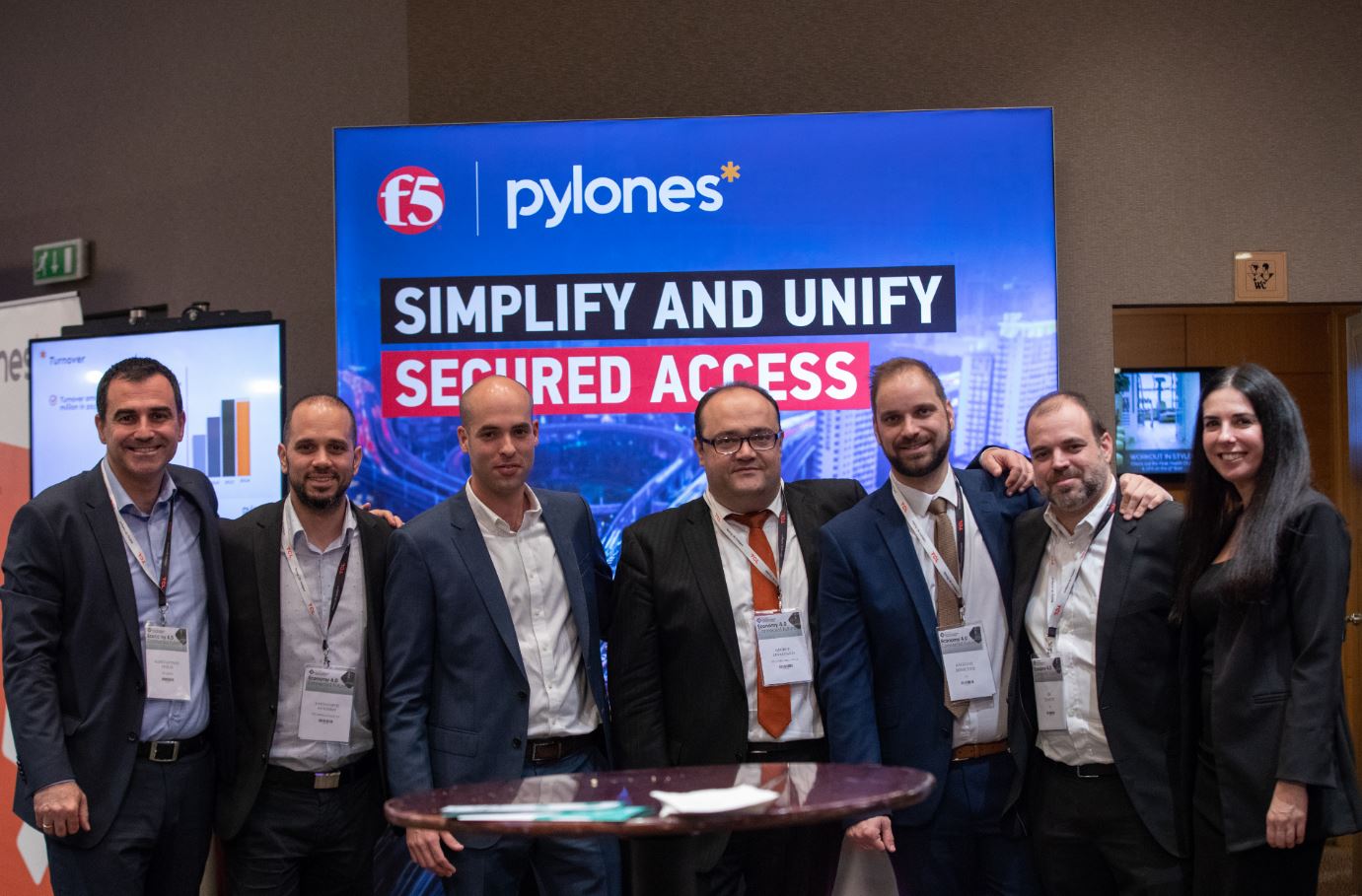 Athens, Greece – 28 November 2019 –Pylones Hellas, a provider of advanced IT solutions to medium and large businesses, with a long presence of more than 20 years in Greece, Cyprus and the Balkans, proudly participated as a Sponsor at the 21st Infocom World 2019, held on November 26, at Divani Caravel Hotel.
Infocom World Conference – which was held for 21 consecutive year – has as its core theme the economy of the future, under the general heading: "Economy 4.0: Connected Future". At the conference, Pylones Hellas focused on digital cyber security solutions and applications that enable businesses to improve and secure their interaction with customers and partners. Among others showcased F5 Networks solutions and more specifically Access Policy Management (APM) solution, as well as iCrypto's multifactor authentication solutions.
In a keynote speech, mr. Aran Erel, F5 Networks Country Manager – Israel, Greece & Cyprus, presented ways in which businesses can stay secure in the new digital era by implementing and simplifying their applications, with central message "Simplify and unify secured access".
The multi-dimensional presence of Pylones Hellas at Infocom World 2019 was complemented by a specialized workshop with main issue "From Code to Customer with NGINX and F5". The workshop presented by mr. Or Yaacov, Director of Systems Engineering, South EMEA at F5 Networks. During the workshop highlighted solutions, which aimed at bridging the gap between NetOps & DevOps with NGiNX technology, a company recently acquired by F5 Networks.
In the framework of Pylones Hellas and F5 Networks' partnership, the company is the sole Gold Unity Partner in Greece and Cyprus, mr. Emmanuel Netos, General Manager of Pylones Hellas, noted: "F5 Networks combines its own cloud security and load balancing technologies with NGiNX software, thereby accelerating its further penetration into the services and applications market. At the same time, F5 Networks' worldwide sales network is being used to further disseminate NGiNX's innovative software and services around it. "
As a result of Pylones Hellas' overall outstanding performance and development in recent years, the company was honored with the Business Solution Award during the conference.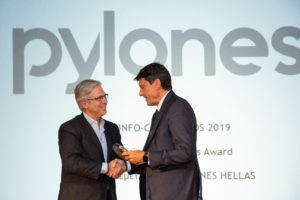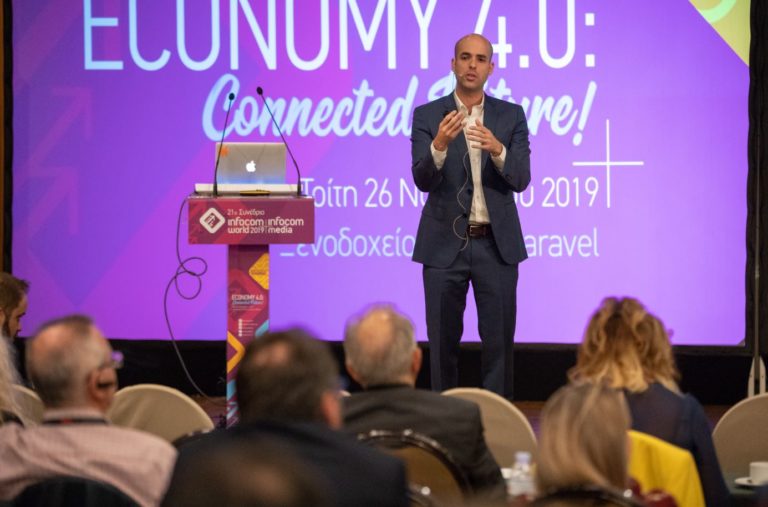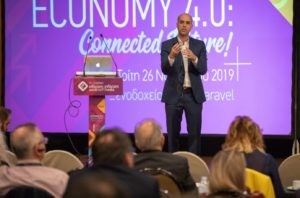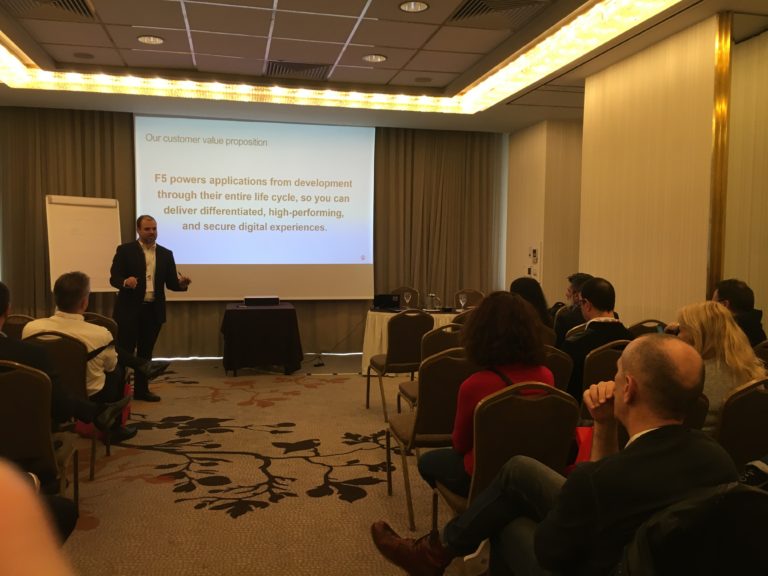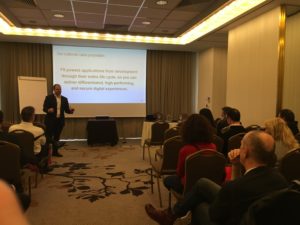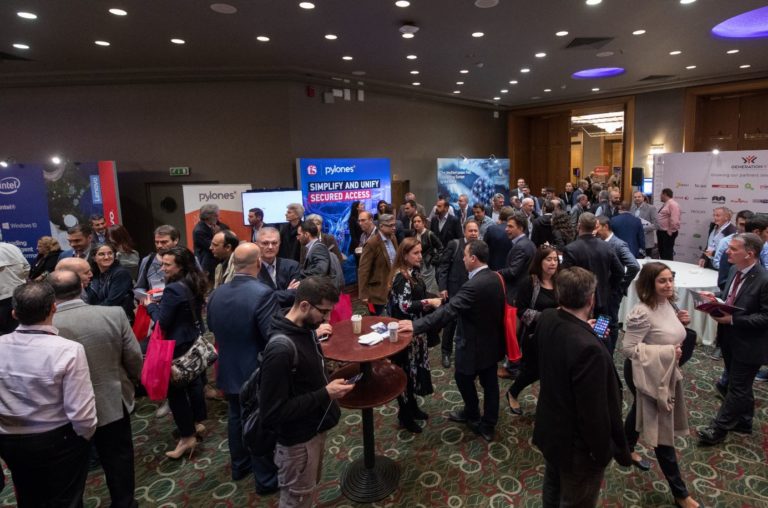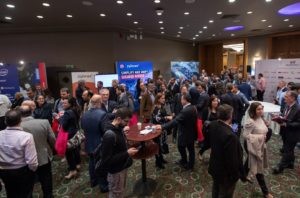 About Pylones Hellas
Pylones Hellas, member of the Cypriot group P.M.Tseriotis Ltd, is active for more than 20 years in the field of digital technologies and internet security. The company combines the services of both IT systems integrator and IT security integrator, consisting a pioneer IT provider for the Greek market. Based on three significant pillars Security, Optimization and High Availability, Pylones Hellas provides cutting-edge technology solutions, on any scale, in multiple demanding sectors such as Telecommunications, Hotels, Financial institutions and companies that base their business on the Internet, while continuing updating its customers' Information Technology Infrastructure, to provide, in turn, a high level of digital services to their customers. Strategic partners of Pylones Hellas are F5 Networks, HPE, IBM and Microsoft offering numerous solutions in areas such as security, wired and wireless networks, storage, business critical systems, datacenters and cloud. For more information please visit: www.pylones.gr | LinkedIn | Facebook Page| YouTube
About F5 Networks
F5 (NASDAQ: FFIV) gives the world's largest businesses, service providers, governments, and consumer brands the freedom to securely deliver every app, anywhere—with confidence. F5 delivers cloud and security application services that enable organizations to embrace the infrastructure they choose without sacrificing speed and control. For more information, go to f5.com.
About NGINX
NGINX, Inc. is the company behind the popular open source project trusted by more than 375 million sites. NGINX offers a suite of technologies for developing and delivering modern applications. The NGINX Application Platform enables enterprises undergoing digital transformation to modernize legacy, monolithic applications as well as deliver new, microservices-based applications. Companies like Netflix, Starbucks, and McDonalds rely on NGINX to reduce costs, improve resiliency, and speed innovation. NGINX investors include Blue Cloud Ventures, e.ventures, Goldman Sachs, Index Ventures, MSD Capital, NEA, Runa Capital, and Telstra Ventures.
For more details, please contact:
Mr Alexandros Vafeiadis: Marketing & Communication Office Τel. 210-7483700 | Fax 210-7480196 | E-mail: avafeiadis@pylones.gr.
DOWNLOAD PDF