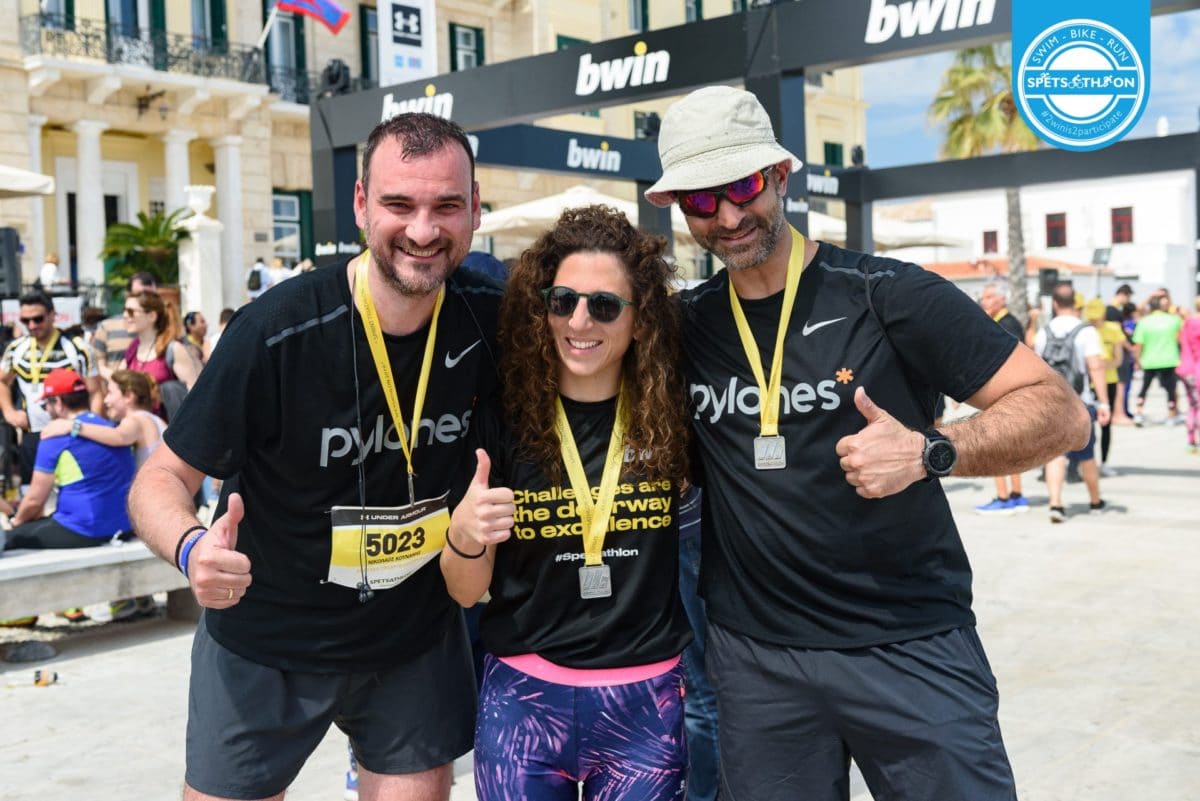 Pylones Hellas actively participated in Spetsathlon 2019, held in Spetses Island last weekend. Our running team participated in Spetses Triathlon Sprint (750m swimming / 25km cycling / 5km running), finishing 20 out of 67 teams, with our CEO Alexandros Diogenous being part of Pylones running team, represented also by Nikos and Athina.
Within the framework of Spetsathlon, Pylones organized a day trip for all its personnel to support our running team, giving them the opportunity to motivate our athletes and also to discover the unparalleled beauty of the island.
Pylones Running Team events participation addresses all company employees and also friends, colleagues and customers. These events are vivid and interactive in nature, promote sports and create many joyful moments. We aim to provide reliable information, employee familiarization in new methods of promoting health and wellness and create awareness in important areas that have a healthy impact in our lives.