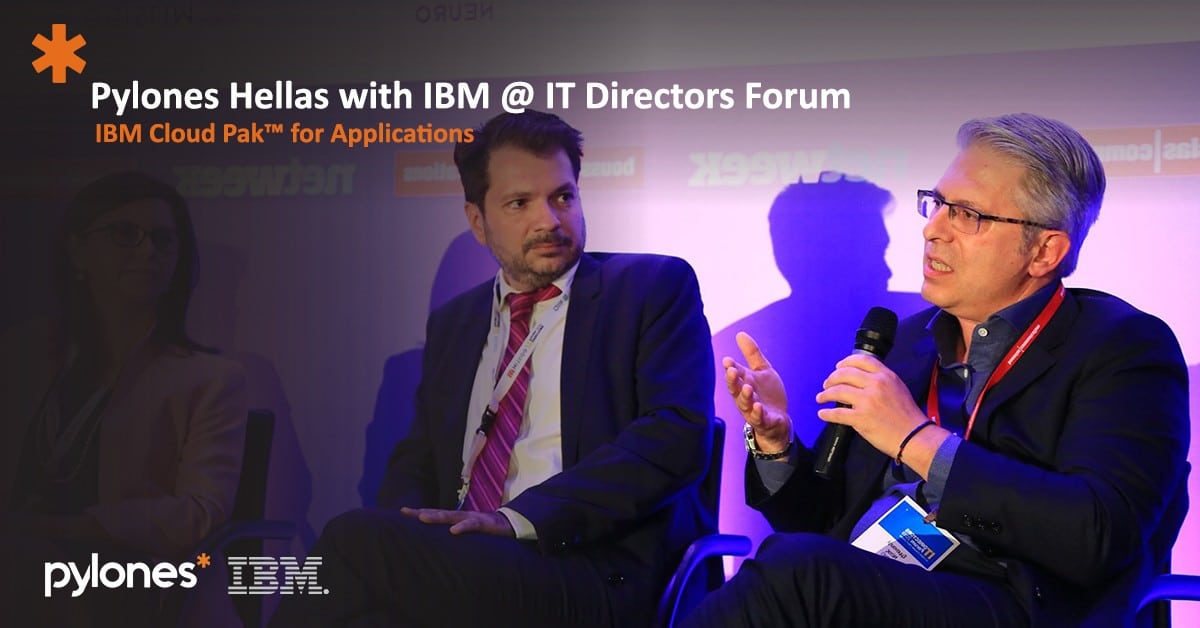 Athens, Greece – 29 October  2019 – Pylones Hellas, a provider of advanced ITC solutions to medium and large enterprises, with presence for more than 20 years in Greece, Cyprus and the Balkans, proudly participated as a Sponsor at the IT Directors Forum 2019 which took place on October 23, at Ethniki Insurance Conference Center.
The conference, held for 14th consecutive year, bringing together top executives from the IT and telecommunications industries aiming to explore the new trends imposed by the accelerated evolution of technology and its direct influence at all stages of business operations.
Pylones Hellas, one of the largest ITC systems & security integrators in Greece, provides integrated solutions covering the full range of business IT requirements, ranging from hardware infrastructures to operational processes and cyber security.
At this year's IT Directors Forum, Pylones Hellas (IBM Business Silver Partner) presented solutions based on IBM technologies and more specifically on Cloud Pack for applications.
IBM Cloud Packs are being implemented by companies operating in various business sectors enabling them to modernize their applications and utilize Openshift and Kubernetes platforms in Multicloud environments.
During the conference, Mr. Emmanuel Nettos, General Manager of Pylones Hellas, participated in the IT Experts' Panel focused on "Trends and IT Solutions", stated: "Business challenges and technology will soon be two aligned concepts that will go together in all business worldwide. There can be no viable business without technology. Customer experience is a challenge and companies must be able to deliver a unique experience to each client through the use of their products. Improving the customer experience constitutes "Competitive Advantage" for the companies.
To this direction, IBM, with the innovations that proposes – and we implement as its partners – has continued to be a reliable partner for thousands of businesses. It is no coincidence that large banks, most retailers and telecommunications companies use IBM Cloud.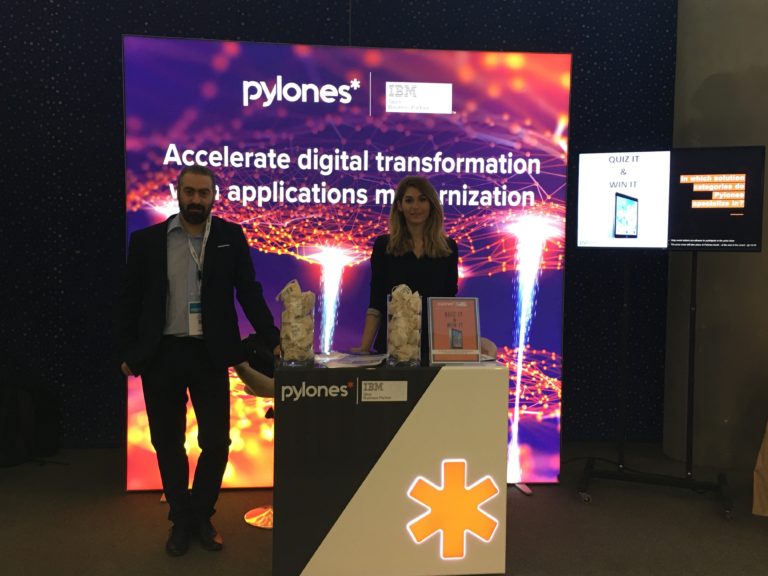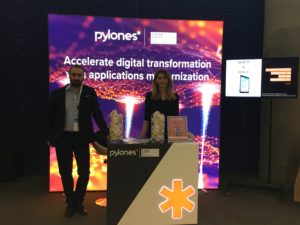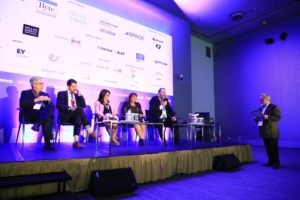 About Pylones Hellas
Pylones Hellas, member of the Cypriot group P.M.Tseriotis Ltd, is active for more than 20 years in the field of digital technologies and internet security. The company combines the services of both IT systems integrator and IT security integrator, consisting a pioneer IT provider for the Greek market. Based on three significant pillars Security, Optimization and High Availability, Pylones Hellas provides cutting-edge technology solutions, on any scale, in multiple demanding sectors such as Telecommunications, Hotels, Financial institutions and companies that base their business on the Internet, while continuing updating its customers' Information Technology Infrastructure, to provide, in turn, a high level of digital services to their customers. Strategic partners of Pylones Hellas are F5 Networks, HPE, IBM and Microsoft offering numerous solutions in areas such as security, wired and wireless networks, storage, business critical systems, datacenters and cloud. For more information please visit: www.pylones.gr | LinkedIn | Facebook Page| YouTube
For more details, please contact:
Mr Alexandros Vafeiadis: Marketing & Communication Office Τel. 210-7483700 | Fax 210-7480196 | E-mail: avafeiadis@pylones.gr.
DOWNLOAD PDF