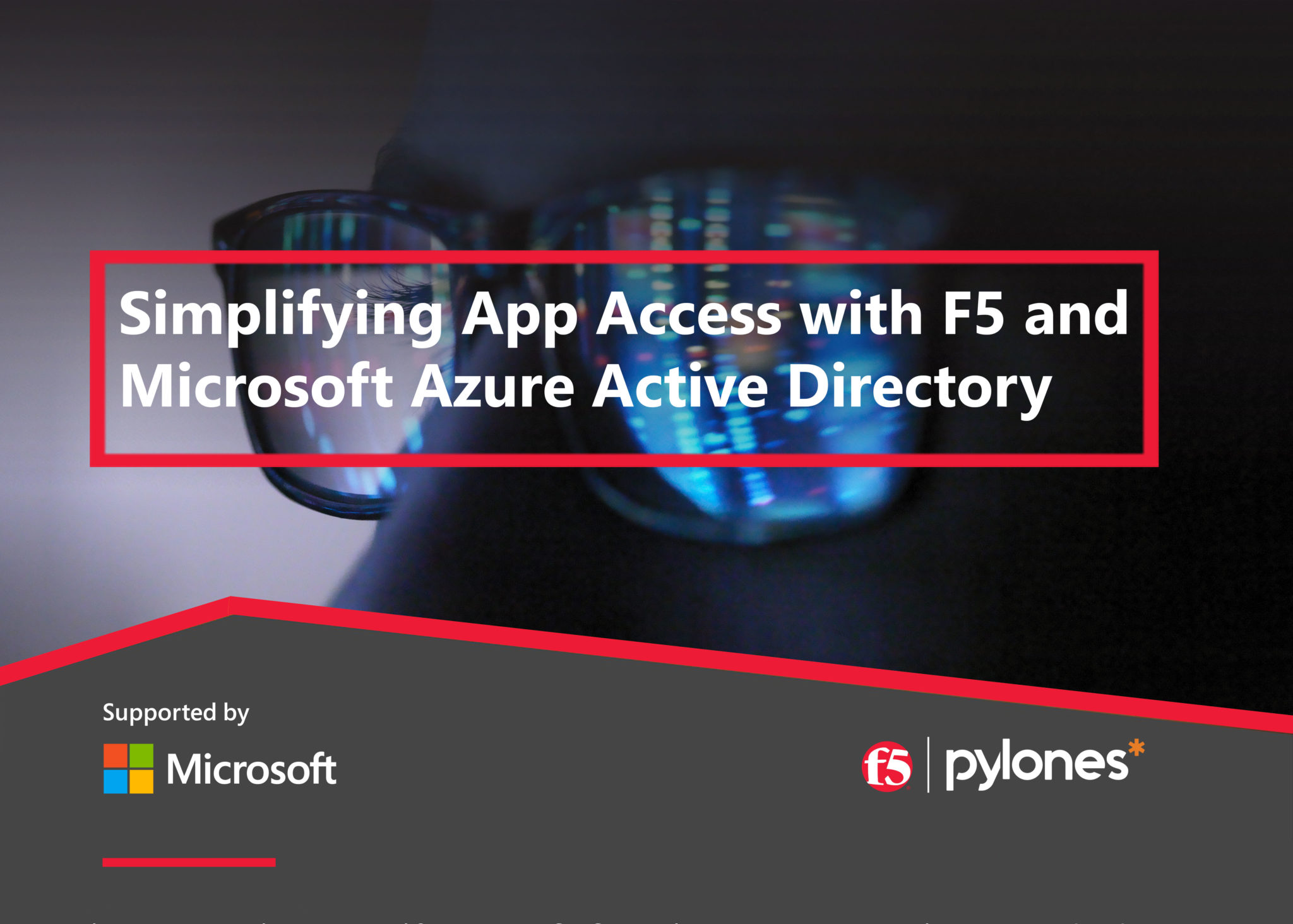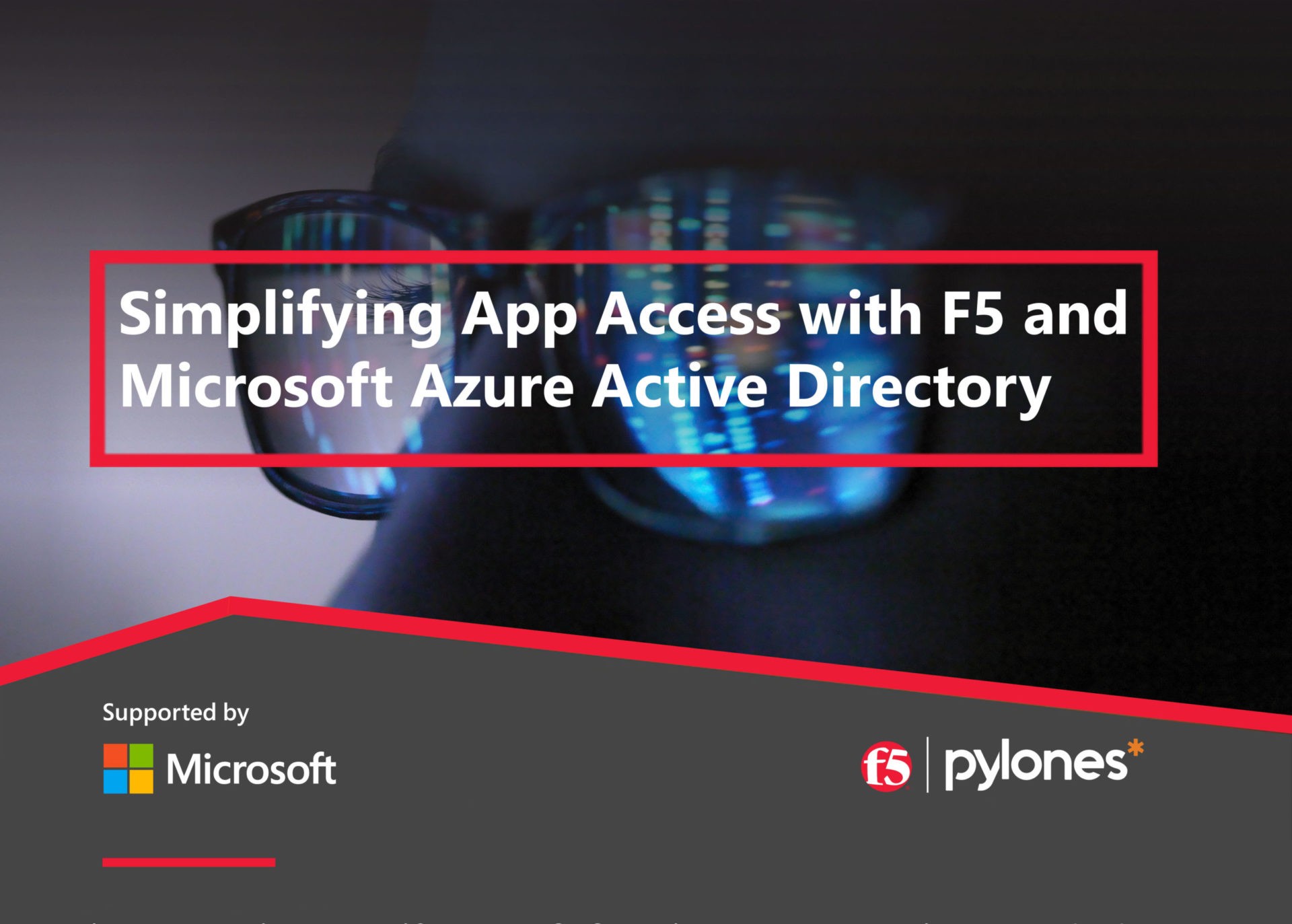 Athens, Greece – 13 July 2020 – The webinar "Simplifying App Access with F5 and Microsoft Azure Active Directory" was successfully completed, an initiative of Pylones Hellas, Gold Unity Partner of F5 Networks in Greece and Cyprus, where complete identification and user access solution were presented with F5 solutions and Microsoft Azure's Active Directory.
The webinar was attended by IT Executives, Systems Administrators and Applications Specialists from a wide range of businesses and organizations which they already are in Microsoft Azure or planning to go into it. A common challenge for all of the above is that they have a plethora of different applications (modern, classic legacy applications, SaaS etc), which are usually located in a different environment (on premise, public or private cloud etc), the older of these applications do not support modern authentication protocols, in which case they fail to achieve an overall approach to secure user access, whether they are employees, associates or customers, in all their operations without exception.
In this webinar, Pylones Hellas, F5 and Microsoft have shown that in a simple and highly economical way, users can be identified with Microsoft Azure's Active Directory while F5's Access Policy Manager (APM) guarantees a safe access of users in all applications. The solution provides the ability of instantly and easily expand in case of need and most importantly, the ability to share all applications to the user under one dashboard (federation). In addition, the presenters referred to the secure access solution offered by F5's Access Policy Manager (APM) to Office 365.
The best practices for the transfer of applications and processes of organizations in Azure, the challenges around it and the wide range of services offered by Microsoft in this popular cloud environment were analyzed.
WATCH THE WEBINAR RECORDING
About Pylones Hellas
Pylones Hellas, member of the Cypriot group P.M.Tseriotis Ltd, is active for more than 20 years in the field of digital technologies and internet security. The company combines the services of both IT systems integrator and IT security integrator, consisting a pioneer IT provider for the Greek market. Based on three significant pillars Security, Optimization and High Availability, Pylones Hellas provides cutting-edge technology solutions, on any scale, in multiple demanding sectors such as Telecommunications, Hotels, Financial institutions and companies that base their business on the Internet, while continuing updating its customers' Information Technology Infrastructure, to provide, in turn, a high level of digital services to their customers. Strategic partners of Pylones Hellas are F5 Networks, HPE, IBM and Microsoft offering numerous solutions in areas such as security, wired and wireless networks, storage, business critical systems, datacenters and cloud. For more information please visit: www.pylones.gr | LinkedIn | Facebook Page| YouTube
About F5 Networks
F5 (NASDAQ: FFIV) gives the world's largest businesses, service providers, governments, and consumer brands the freedom to securely deliver every app, anywhere—with confidence. F5 delivers cloud and security application services that enable organizations to embrace the infrastructure they choose without sacrificing speed and control. For more information, go to f5.com.
About Microsoft
Microsoft (Nasdaq "MSFT" @microsoft) enables digital transformation for the era of an intelligent cloud and an intelligent edge. Its mission is to empower every person and every organization on the planet to achieve more.
For more details, please contact:
Mr Alexandros Vafeiadis: Marketing & Communication Office Τel. 210-7483700 | Fax 210-7480196 | E-mail: avafeiadis@pylones.gr.