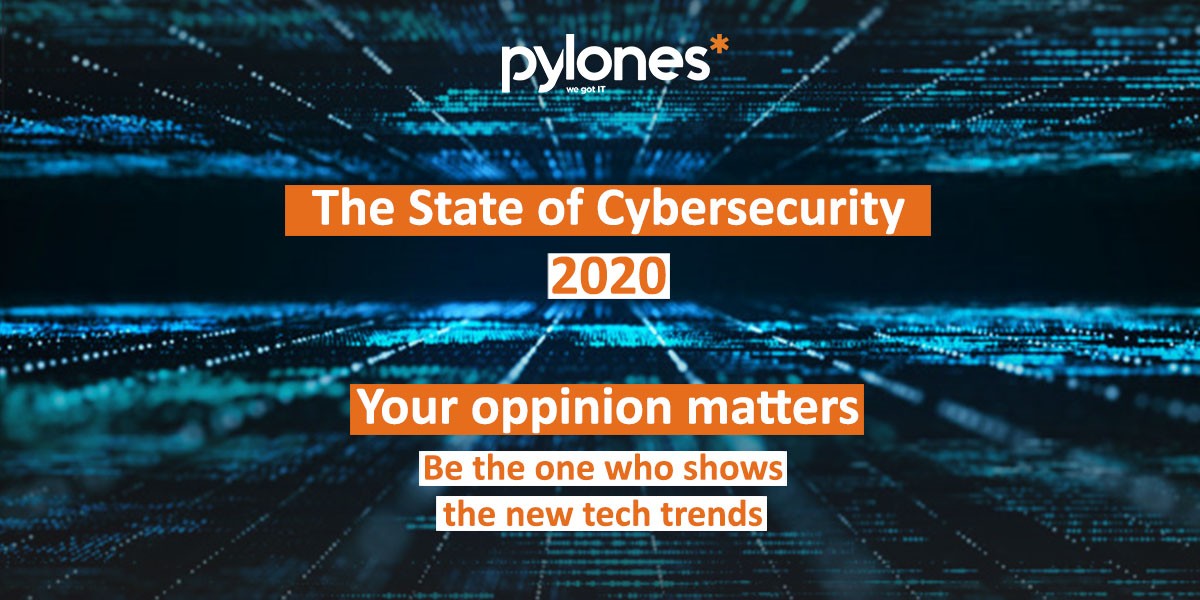 Athens, Greece – 24 July 2020 – Pylones Hellas, a provider of advanced IT solutions to medium and large enterprises, with presence for more than 22 years in Greece, Cyprus and the wider region of Southeastern Europe as IT systems & security Integrator, organizes the first annual security research in all IT levels, from simple online transaction to data center security and cloud services.
Today's business models require uninterrupted operation and functionality. Organizations and businesses need to be prepared so that they can operate smoothly, under any circumstances and keep safe business and customers' data. Cloud services allow end users, but also small businesses and large organizations to increase flexibility and speed up their processes while reducing costs. During the COVID-19 pandemic, many businesses and end users turned to cloud services and secure remote access technologies to continue working remotely. However, there are concerns about storage, privacy and data security, as there are tremendous cyber security challenges.
Pylones Hellas in association with University of Piraeus – Department of Digital Systems, (ISC)2 Hellenic Chapter & IT Security Pro magazine is conducting this research "to assess the changing environment of cloud computing security".
Start the survey
About Pylones Hellas
Pylones Hellas, member of the Cypriot group P.M.Tseriotis Ltd, is active for more than 20 years in the field of digital technologies and internet security. The company combines the services of both IT systems integrator and IT security integrator, consisting a pioneer IT provider for the Greek market. Based on three significant pillars Security, Optimization and High Availability, Pylones Hellas provides cutting-edge technology solutions, on any scale, in multiple demanding sectors such as Telecommunications, Hotels, Financial institutions and companies that base their business on the Internet, while continuing updating its customers' Information Technology Infrastructure, to provide, in turn, a high level of digital services to their customers. Strategic partners of Pylones Hellas are F5 Networks, HPE, IBM and Microsoft offering numerous solutions in areas such as security, wired and wireless networks, storage, business critical systems, datacenters and cloud.
For more information please visit: www.pylones.gr | LinkedIn | Facebook Page| YouTube
For more details, please contact:
Mr Alexandros Vafeiadis: Marketing & Communication Office Τel. 210-7483700 | Fax 210-7480196 | E-mail: avafeiadis@pylones.gr.